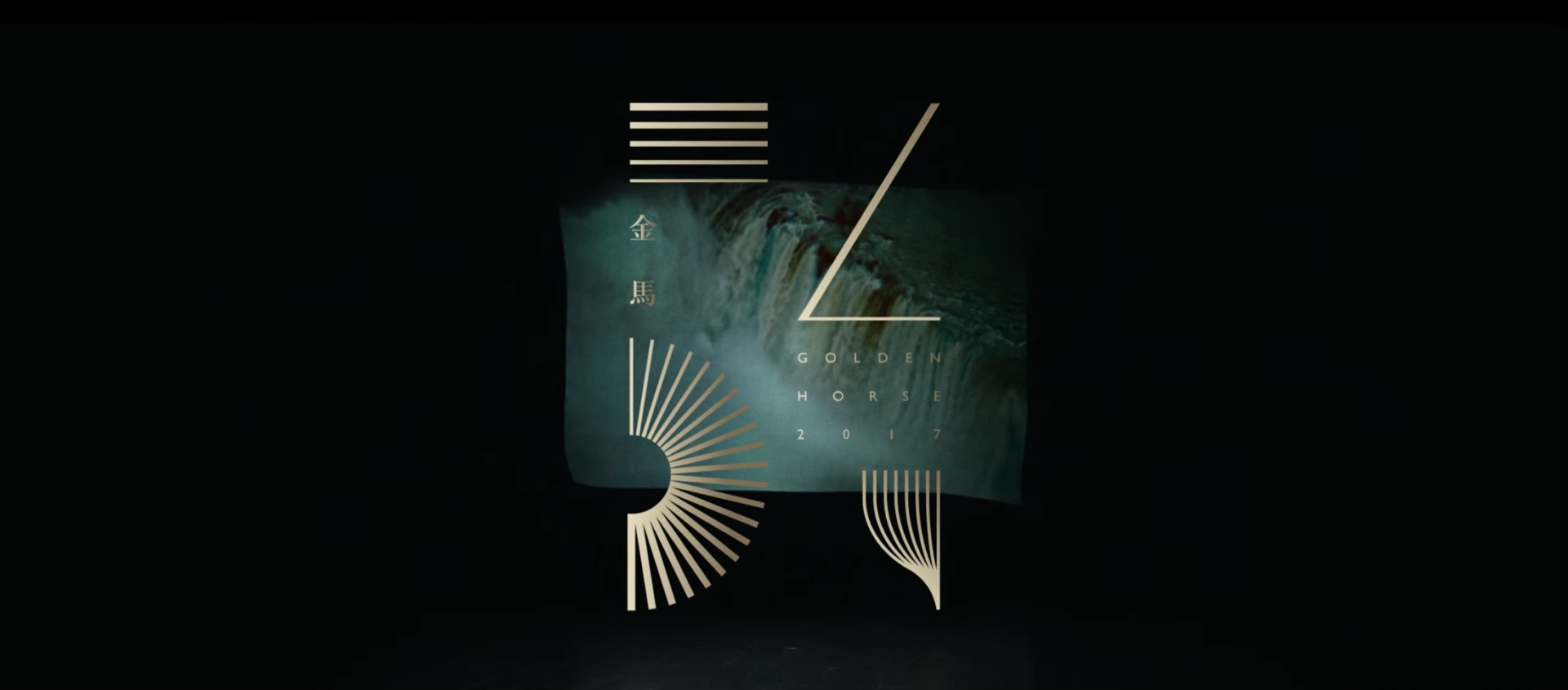 第54屆金馬獎 視覺設計
Visual Design for the 54th Golden Horse Award
像跟著電影光影的收束與舒張移動,以此為發想,表現出「有生命的布」,展開跨越光陰的旅行。


Remembering how the images swayed with the canvas screen with the breeze in the drive-in cinema from my childhood, as if reflecting the movements of the shadows and beams from the film, we hereby present The Living Canvas, and embark on a journey through time.
標準字「54」利用抽象線條的方式詮釋布的姿態,表現出兼具理性、感性、狂放及優雅的多元性。海報則與時逢上映20週年的《春光乍洩(Happy Together)》致敬,呼應本屆主題「樂」。


'54' is rendered in standard font. We convey the movement of the canvas through abstract lines, depicting a myriad of diverse themes including sense, sensibility, wildness, and elegance. On the other hand, the poster is an ode to Happy Together, celebrating its 20th anniversary while corresponding to this year's theme of 'Happiness.'
在布的拉扯與穿梭間我們進入不同電影,讓我們穿越過往的經典、經歷現在式、來到即將發生的未來,最後光在布身上產生了溫度,使他自成一個新的故事。入圍影片以不同型態的布體,象徵各種類型的電影工作,以及實拍經典的電影場景,帶領觀眾回到熟悉的記憶裡。


We enter different films with the tugging and weaving of the canvas frames, transporting us to old-time classics, contemporary films, and the future ahead. Finally, the fabric is warmed by the light and morphs into a brand-new, unique story. The nominated films are depicted by different forms of fabrics, symbolizing different movie genres and works. Moreover, classic movie scenes are also rendered on-site, leading the audience on a trip down memory lane.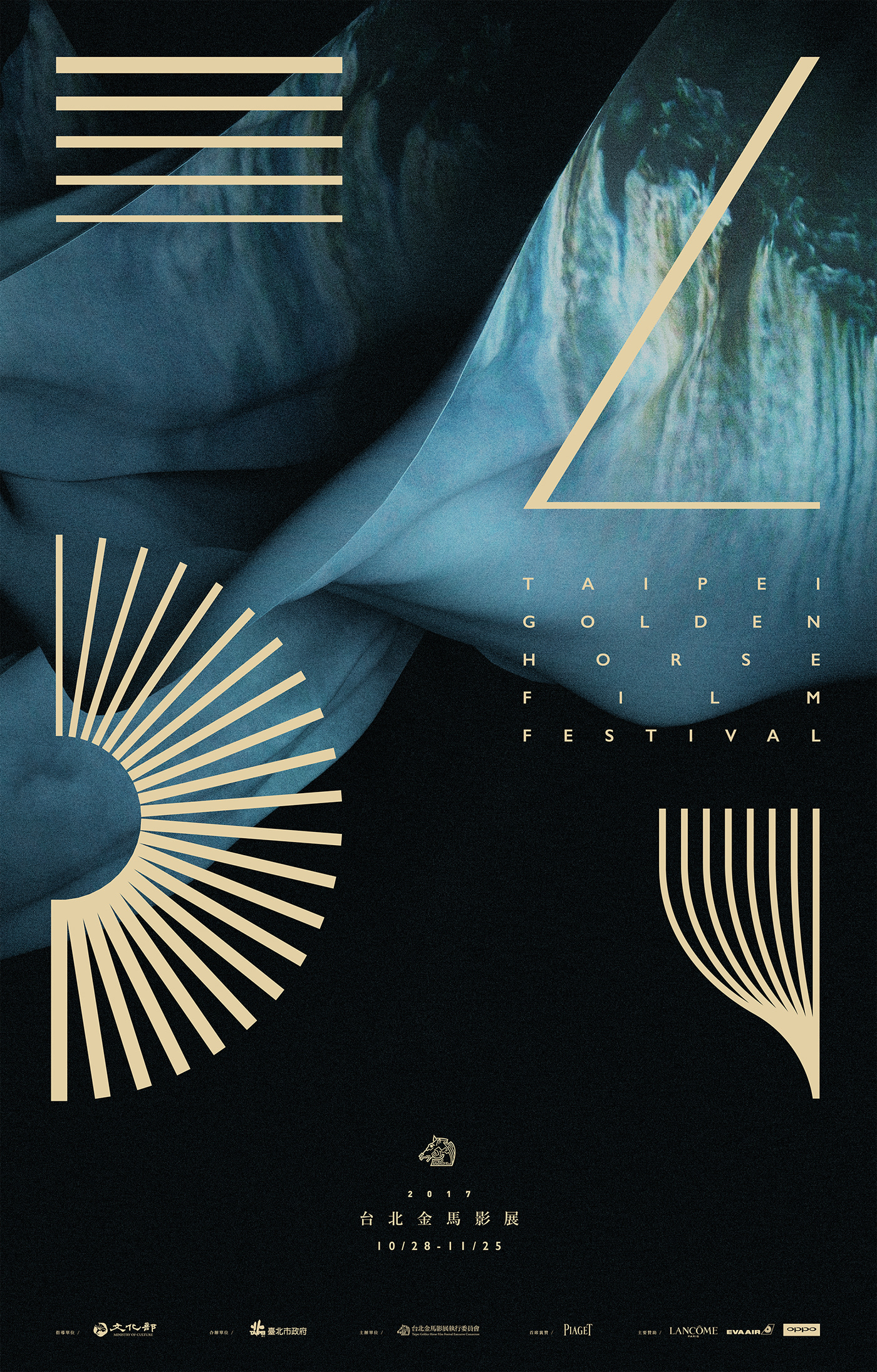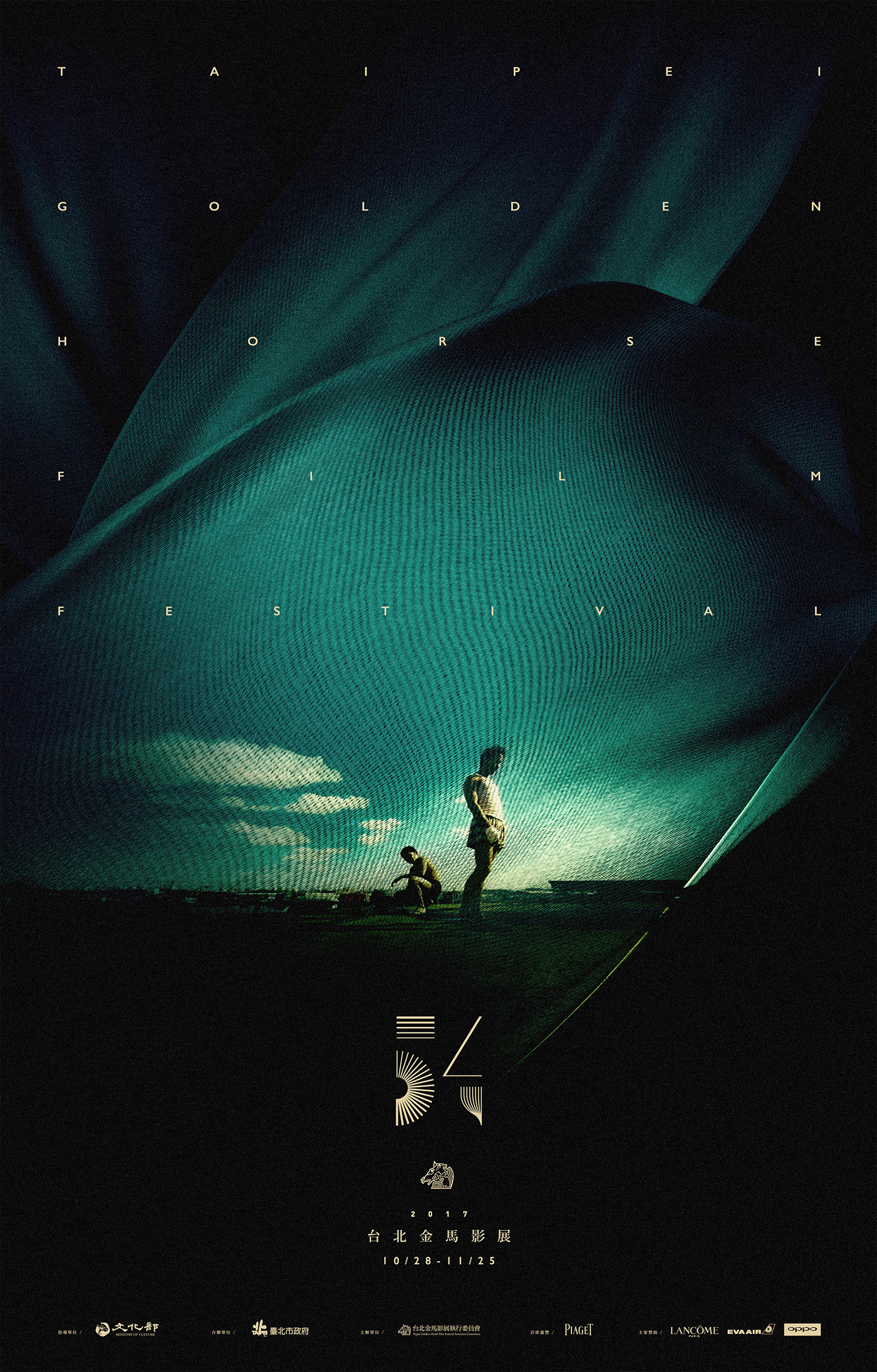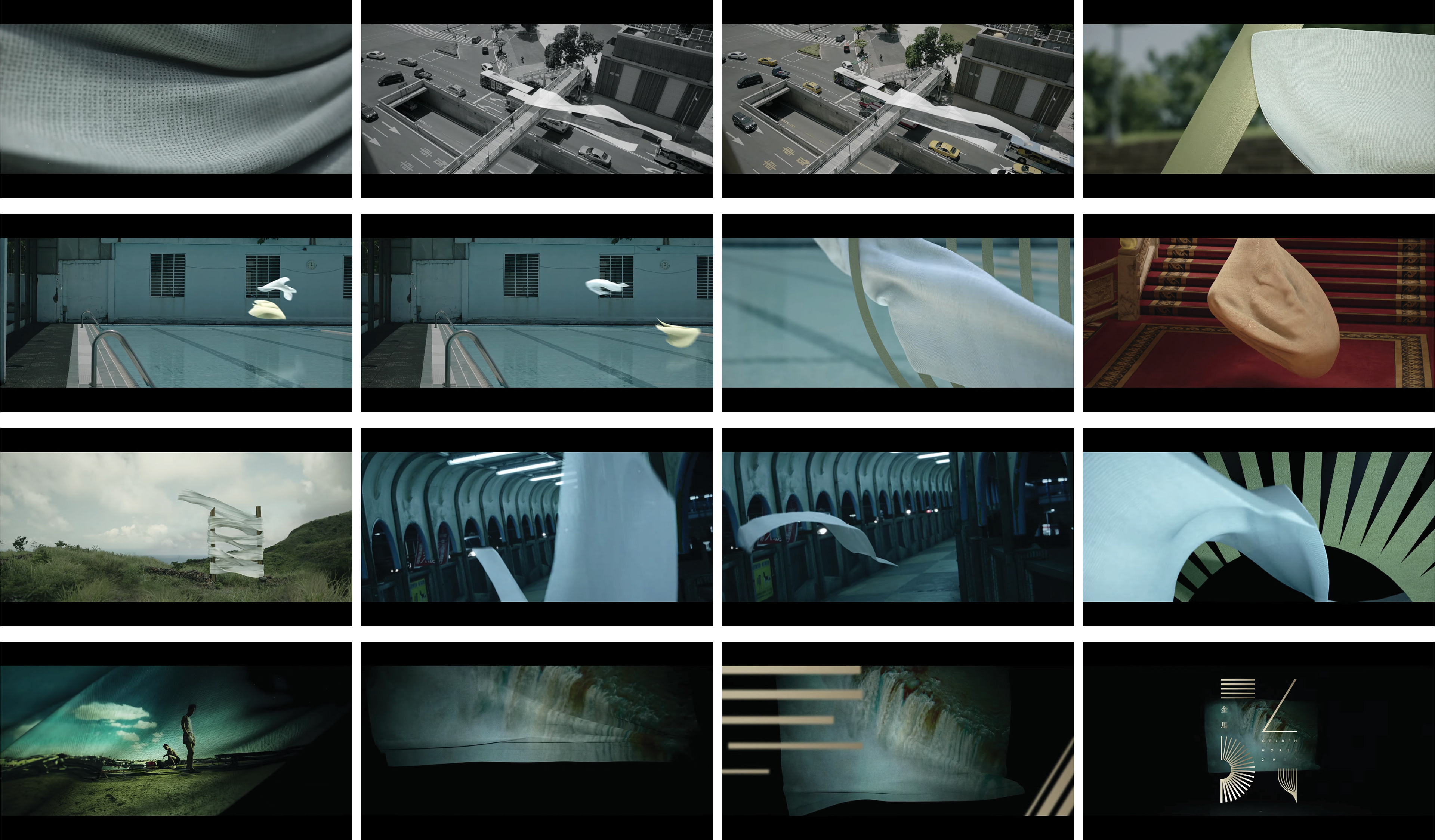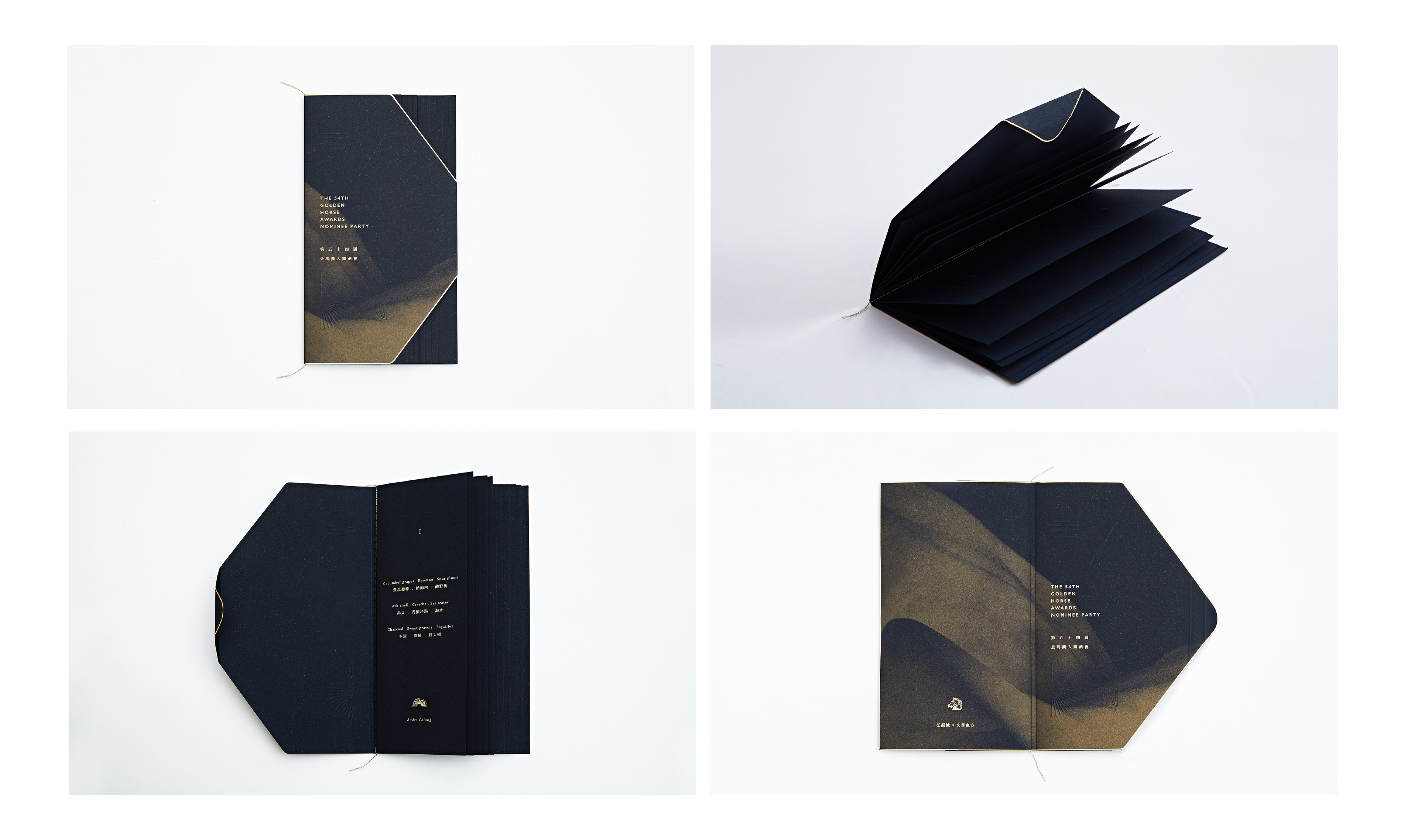 第54屆 金馬典禮 - 入圍影片 ( 00:30~ )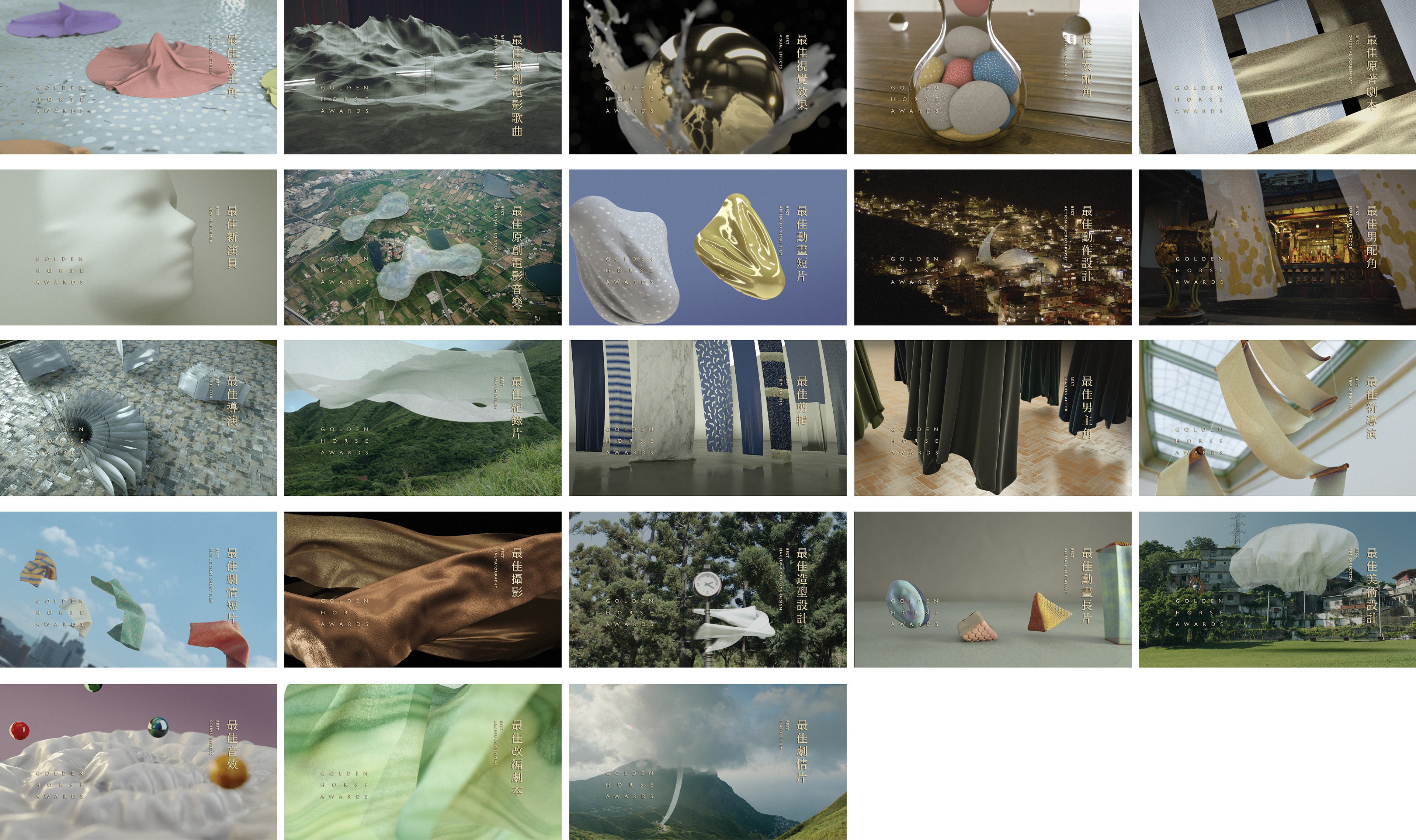 動態設計製作 | dosomething studio
音樂創作 / 演奏 | 盧凱彤 Ellen Loo
靈感取材自 Cucurrucucu Paloma (曲 Tomas Mendez)
場地協力 | 國立台灣師範大學附屬高級中學. 米尼旅店. 圓山大飯店. 台北市影視音實驗教育機構. 台北市電影委員會. 艋舺清水巖祖師廟
視覺取材電影《春光乍洩》劇照由春光映画提供 版權所有不得轉載